Our Services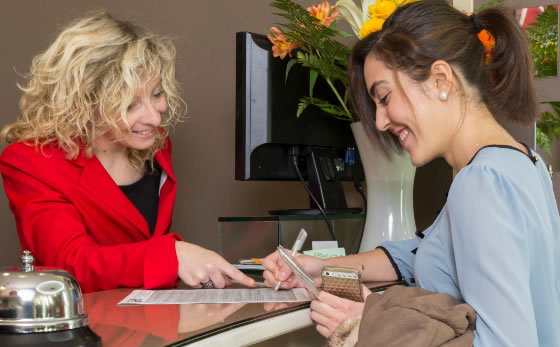 – Porter's desk service and bar: Open 24 hours
– Parking: 100 free spaces
– Pets: Depending on the type of room and availability, small pet dogs are allowed, if properly trained and supervised (request confirmation)
– Safe: Safe provided in every room
– Lift: Large lift
Facilities for disabled guests
The hotel offers rooms and services designed for accessibility and the comfort of all:
– Public areas and rooms either step-free or fitted with ramps
– Lift, ideal  for carrying people in wheelchairs, with buttons at a convenient height and an audible signal to indicate arrival at floors.
– Special rooms with inward-opening doors, large beds and space around the bed for easy movement of wheelchairs, extra wide doors and switches, buttons and sockets at convenient height.
– Bathrooms ideally suited to the needs of the disabled, with shower base flush with floor and wash-basin with clear space underneath.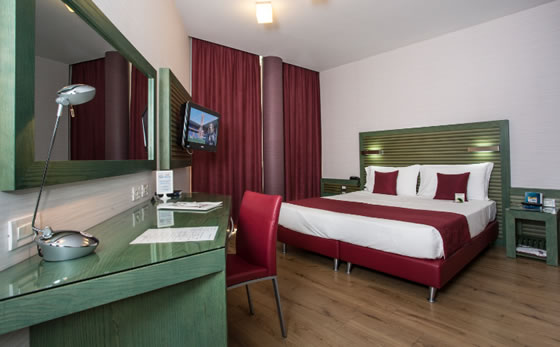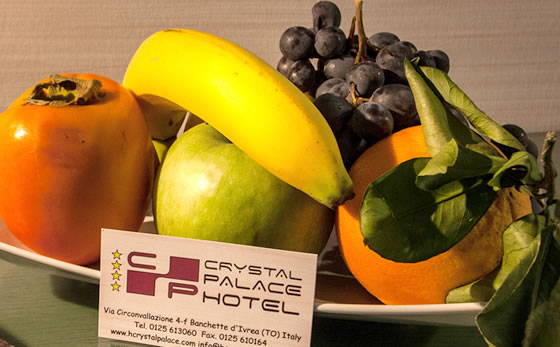 Exclusive services with extra charge
From time of booking onwards, you can add some extra luxuries to your stay, to give you or your clients a very special welcome.
You can request:
– Bouquet of flowers in room
– Fruit basket in room
– Bottle of wine to enhance a romantic evening
– Transfer to or from the airport/station
– International newspapers
– Bathrobe
– Bike sharing
Check-in times:
Check-in is generally after 2 p.m.
If you plan to arrive early (but not before 8.00 in the morning) you can leave your bags in a left luggage area until your room is ready.
Check-out times:
Rooms must be vacated before 11.00 a.m., but you can ask to leave your bags in the left luggage area until the time of your choice.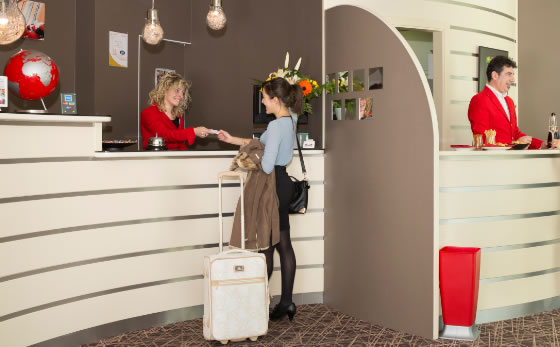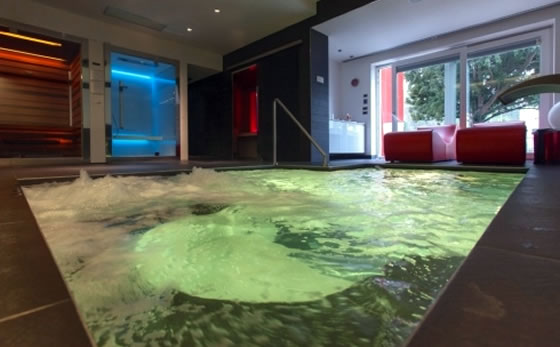 Villanesi Spa
Villanesi Spa in Ivrea is a pleasant oasis of wellbeing and relaxation just a few minutes' drive from the hotel: a place where you can enjoy real inner peace, with a range of wellness courses, massages and avant-garde treatments.
After many hours of work and stress, or even after a day out exploring Ivrea, you can certainly benefit from a little pampering. The centre is open late, so you can also visit in the evening.
Villanesi Spa offers:
– Spa courses
– A Wellness pool
– Face and body massages and treatments